HR for Health Software vs. a Handbook Template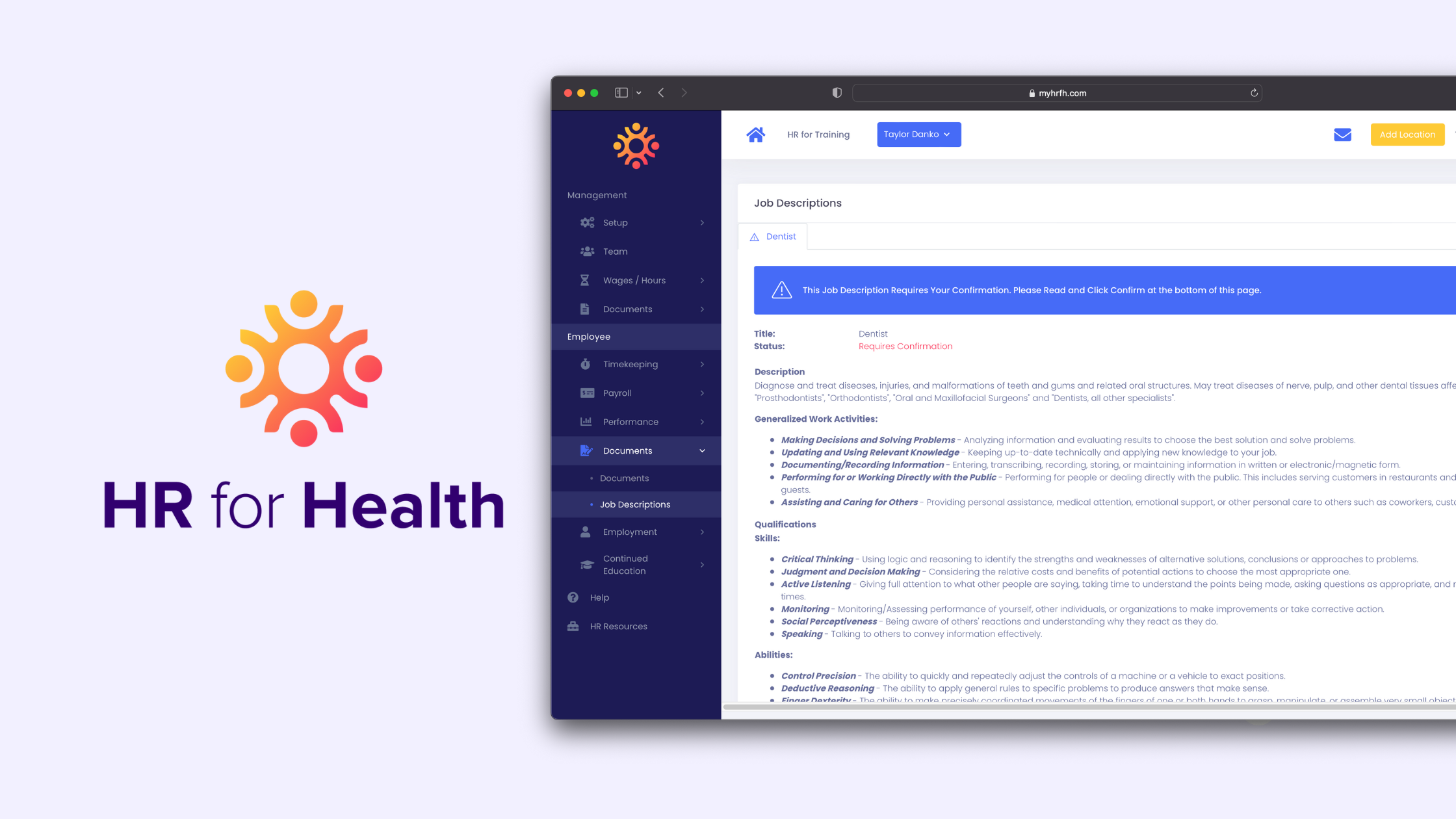 Effortlessly Create a Comprehensive Employee Handbook Using Our Software

Introduction
Whether updating an employee handbook or creating a new one from scratch, our software has got you covered. Our user-friendly platform offers all the necessary features to create a practical and effective employee handbook.
Why employee handbook software is better than a template.
If you want to create an employee handbook, you might consider using a template. However, our employee handbook software offers numerous advantages over a conventional template:
• Keep policies up-to-date quickly and easily with our user-friendly software. When a law changes in your state, you'll be the first to know, and our software will alert you.
• Employees can track their adherence to company policies on time without disrupting their workday. This helps ensure everyone adheres to management's rules without constant monitoring or supervision.
• Our custom software enables healthcare practices of all sizes and industries to customize the handbook to suit their needs.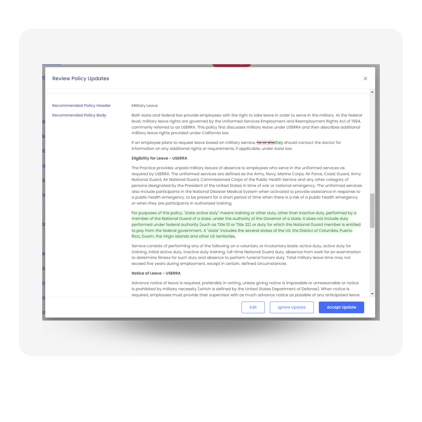 Our software makes it easy to keep your policies up to date.
At HR for Health, we can create a customized employee handbook that reflects your specific situation. Our team can delete, add, or adjust policies to ensure your handbook comprehensively reflects your practice's operations and culture. Your needs differ depending on your industry and state, so we tailor our services to meet your requirements. We want to handle the challenges of creating a comprehensive employee handbook for you.
Our software is easy to use and update, so you can keep track of any changes or additions in one place instead of going through multiple documents. This saves you time and money by streamlining and updating your essential policies. It also helps ensure that you don't make mistakes when revising or adding new documents, as it's much easier to catch grammatical errors with automated spell-checkers than with manual proofreading (which often leads to misspelled words).

With our system, you can track employee compliance with your policies.
Our software is designed to help you manage your company's employee handbooks and make sure that all employees are aware of the rules set forth by the organization. In addition to tracking compliance, it also allows for easy access to both current and past versions of handbooks so that updates or changes can be reflected in the most recent version immediately without anyone manually entering these changes into an outdated document.
Practical employee handbooks are vital for the success of any organization.
Employee handbooks are vital to healthcare practices and a great way to communicate with employees. For example, an employee handbook can be used as an effective tool to educate new employees about policies and procedures that are important for them to know for the organization's business goals to be achieved efficiently.
In addition to communicating with employees about their rights and responsibilities within the organization, employers can also use employee handbooks to maintain compliance with laws and regulations regarding workplace discrimination or harassment issues (e.g., Title VII of the 1964 Civil Rights Act).
Recommended Reading 📘
We provide all the support you need to make using our software a breeze.
When you start with our software, you'll be equipped with guided onboard support. Once you've completed the onboarding, you'll have unlimited access to our HR Help Desk.
Our HR Help Desk is designed to provide you with expert support on a wide range of HR-related issues. Here are some of the ways our Help Desk can assist you:
• Receive guidance on HR policies and procedures
• Get assistance with employee relations issues
• Access resources on compliance and regulatory requirements
• Receive guidance on talent management and development strategies
• Get support on compensation and benefits administration
Our team of HR experts is always available to help you with anything you need. Whether you have a quick question or need more in-depth support, our Help Desk is here to help you navigate any HR-related challenges.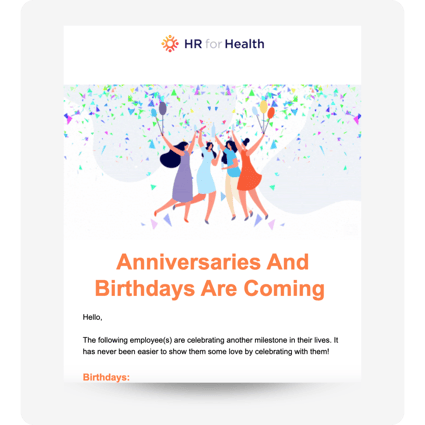 Our software is the best solution for organizations that want their handbooks updated quickly and efficiently.
Our software is the best solution to update your policies quickly and efficiently. Our software makes creating or editing new policies easy for anyone in your organization. This saves time and money on updating handbooks so that you can focus more on other essential tasks.
Our software also saves you money by reducing the need for outside consultants or administrative staff members who would otherwise be needed to maintain a paper-based manual system. In addition, because our system is web-based, there's no need for expensive printing costs associated with printing out pages of policy documents--all updates are available online at all times!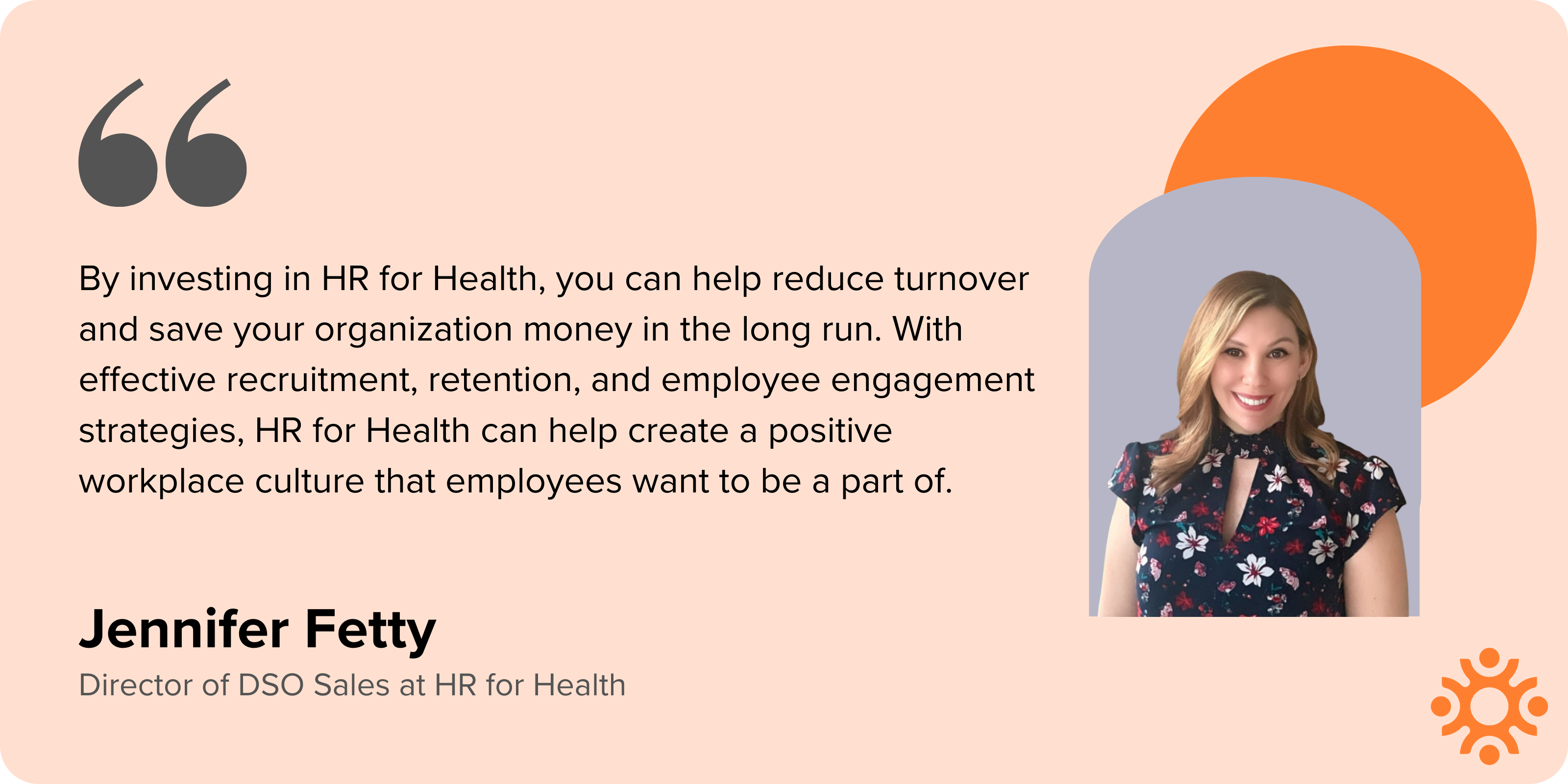 Conclusion
We are confident our software will be an excellent fit for your organization. We know you have a lot on your plate, and we're here to help make things easier. If you have any questions or would like more information about our product, please don't hesitate to contact us today! We are excited to hear from you soon.
How HR for Health Can Help
Ready to get started with HR for Health? Contact us today to set up a fifteen-minute consultation and learn more about how HR for Health can help your practice grow and protect you from various HR challenges.