Employee Performance Management Made Simple
Join us Thursday, May 11th
5:00 pm PT | 8:00pm ET
Tracking and managing employee performance can be a confusing process for many. Often, individuals find it time-consuming and daunting. It seems there are endless questions about when and where to begin, what aspects to focus on to track performance, and how to document everything effectively. Join our webinar and consider those questions ANSWERED.
Submit Your Information to Watch
A guide for conducting performance reviews that are easy, automated, and yes... even enjoyable!
Okay. "Enjoyable" may not be how everyone describes performance reviews. But that's only because not everyone has HR for Health.
From missing documentation, avoidance, poor communication, missed opportunities for growth—and possibly failure to maintain compliance with the law—performance reviews have historically gotten a bad wrap. We get it. And we're here to fix it.
Join this webinar to learn more...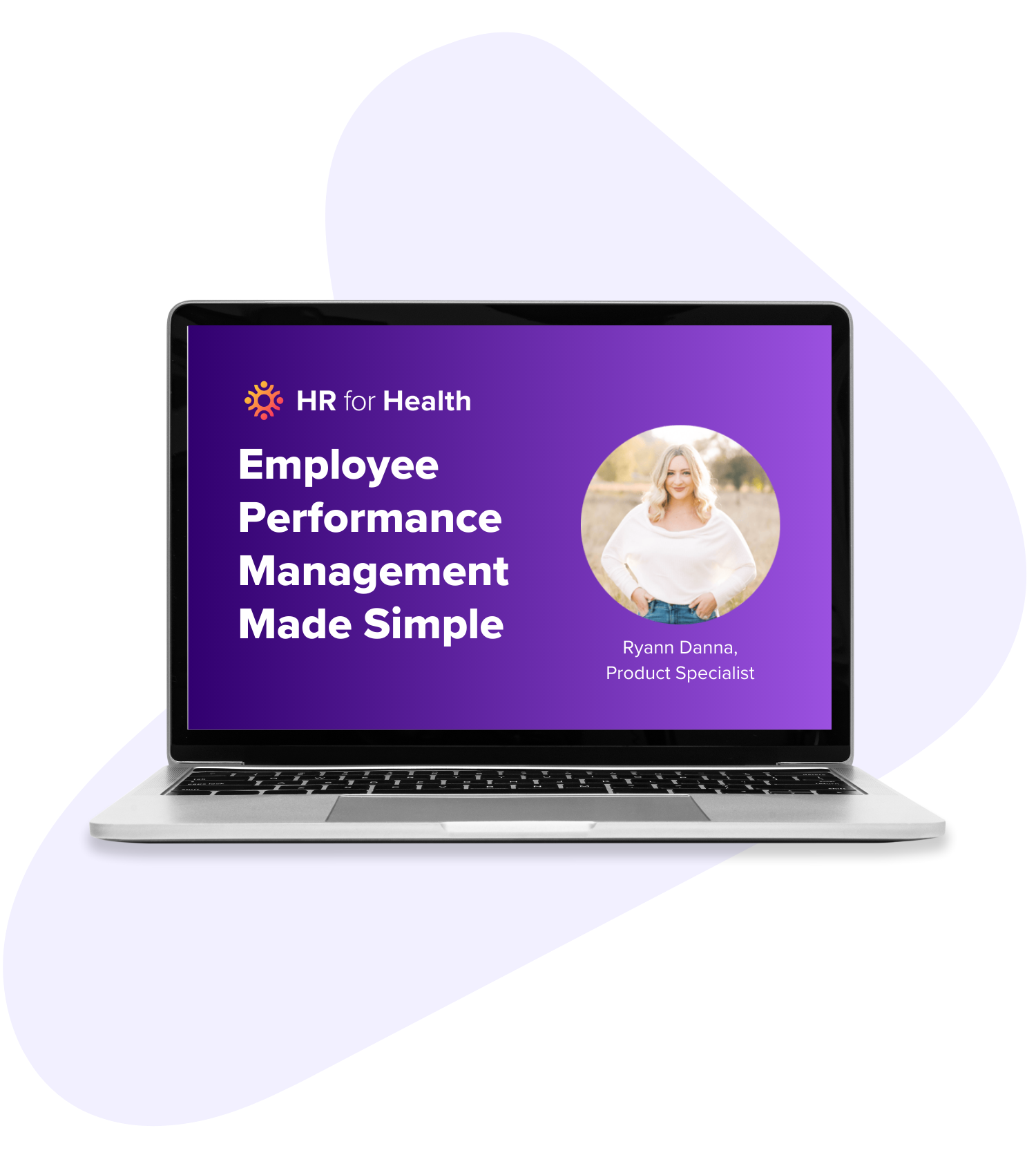 Ryann Danna, Product Specialist
As an HR software expert and a vital member of the HR for Health team, Ryann is skilled at increasing efficiency and effectiveness for our healthcare customers. Her secret weapon? Putting HR on autopilot with HR for Health's software.
When she isn't working her HR software magic, you can find Ryann with her twins, visiting Disneyland or trying to forget the one time Dennis Rodman hit on her in Newport Beach.