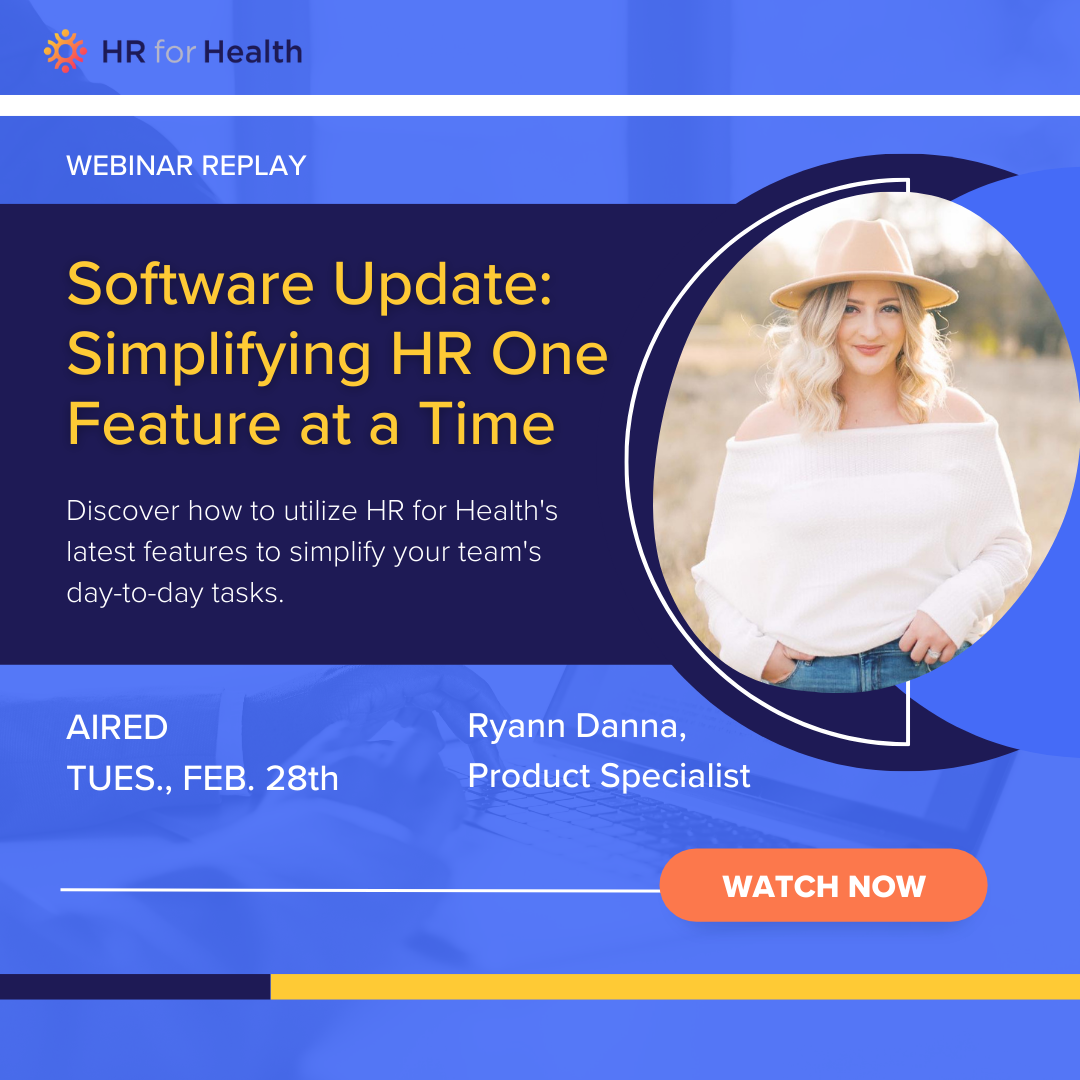 Features Update: Software to Free your Mind and Your Time
Webinar aired on 2/28.
We are continuously reviewing feedback to ensure we are building new features and resources that are helpful for you. In this webinar, our Product Specialist, Ryann Danna, will discuss exciting new features available in HR for Health and how they can solve your day-to-day headaches.
In this webinar, you'll learn the following:
How to create a custom employee handbook that will be compliant, state & industry-specific, & up to date.

How to easily manage your employees' time off & time off balances.

How to quickly resolve your employee's time off benefits so they can go into a new benefit year with up-to-date information.
For new members of HR for Health, we will cover how to easily transition your employees' information into our software.

Ryann Danna
Product Trainer and Education Lead
At HR for Health