Don't Get Screwed: HR Documentation You Can't Live Without
Join us Thursday, June 15th
11:00 am PT | 2:00 pm ET
Whether you're an HR professional, healthcare administrator, or simply looking to improve your organization's HR documentation processes, this webinar is a must-attend event. Reserve your spot today and gain the knowledge and skills to streamline your HR documentation, enhance compliance, and create a more efficient and effective workplace.
New Hire Forms: Discover the essential forms and paperwork required for onboarding new employees in the healthcare sector. We'll discuss best practices for collecting, storing, and maintaining these important records, ensuring your organization remains compliant and your new hires feel welcomed and well-informed.
Ongoing Documentation: Learn how to manage and update employee records throughout their tenure at your organization. We'll cover performance reviews, training records, and policy acknowledgments, providing the tools and insights to keep your HR documentation up-to-date and organized.
Separation Documents: Understand the proper procedures and documentation required when an employee leaves your organization, whether through resignation, termination, or retirement. We'll explore the importance of conducting exit interviews, finalizing paperwork, and addressing outstanding issues to ensure a smooth and amicable separation process.
Issues that Arise: Delve into the common challenges and pitfalls associated with HR documentation in the healthcare industry. We'll discuss strategies for addressing and resolving these issues, including maintaining confidentiality, dealing with incomplete or outdated records, and navigating complex regulatory requirements.
Save Your Seat Now!
Don't wait to secure your spot in this informative and practical webinar. Sign up now and take the first step towards mastering HR documentation in the healthcare industry. We look forward to seeing you there!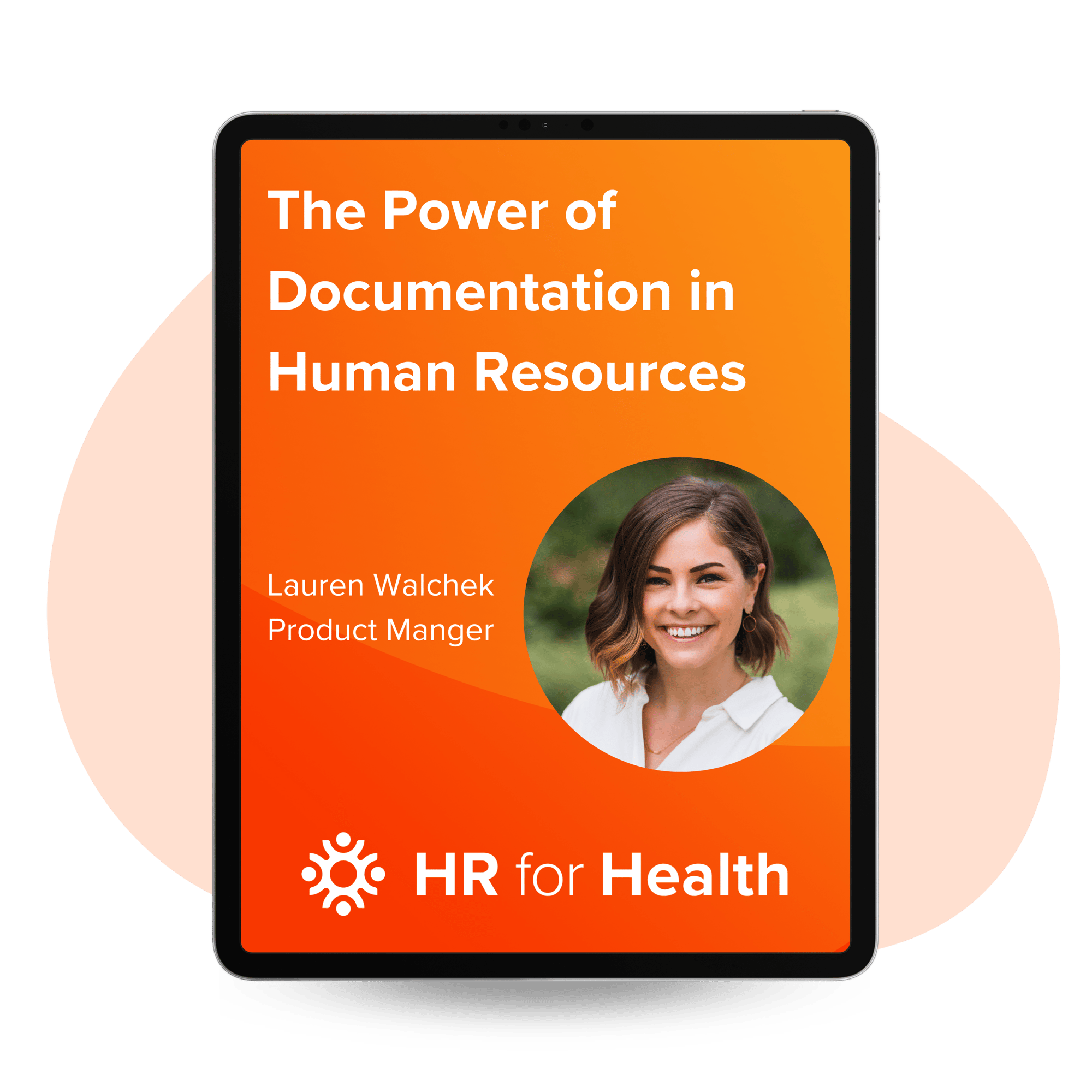 Lauren Walchek, Product Manger
Lauren began her career with HR for Health almost eight years ago as an HR Specialist. She quickly developed an interest in problem-solving through software, eventually becoming the Operations Manager. In this role, she recognized the difficulties of managing employees without the right tools. Lauren is also a proud parent to her 10-month-old daughter and a loving owner of an eight-year-old dog.