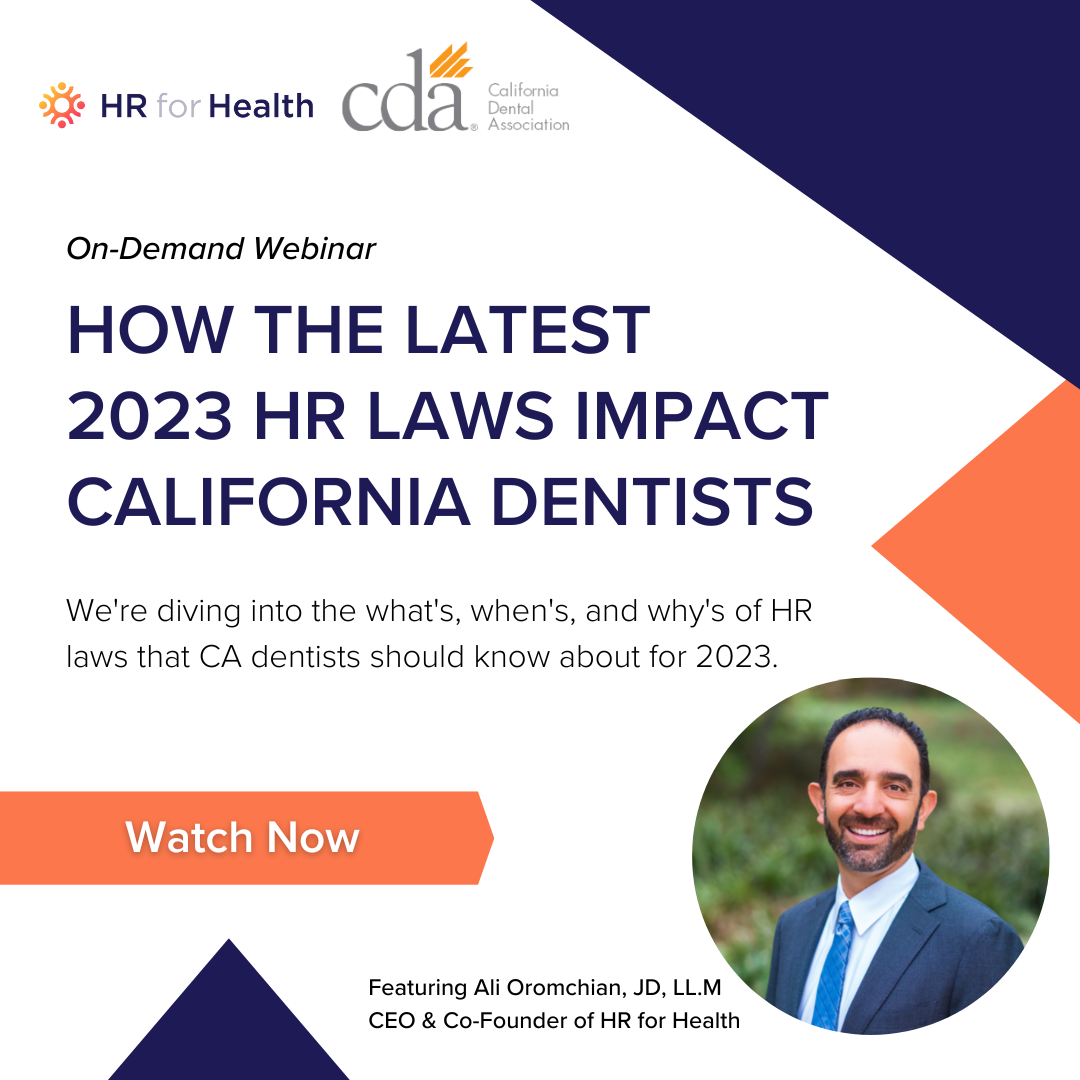 Complete This Form To Watch
How the Latest 2023 HR Laws Impact California Dentists
Aired March 2023
Stop HR compliance worries and get ahead in the next two years. Ali Oromchian, JD, LL.M., CEO of HR for Health, will explain how to stop worrying about HR compliance and stay ready for future compliance challenges.
In this webinar, you'll learn the following:
What California laws will impact your dental practice the most

Why the dental industry is more vulnerable to labor laws, and what to do about it

How to interpret what is required by California law into plain language
Complete the form above, and gain access to the solutions you've been looking for.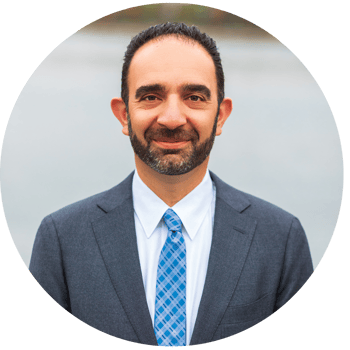 Ali Oromchian, JD, LL.M., Co-founder, CEO | HR for Health