What to Do When Your Employee Refuses the COVID-19 Vaccine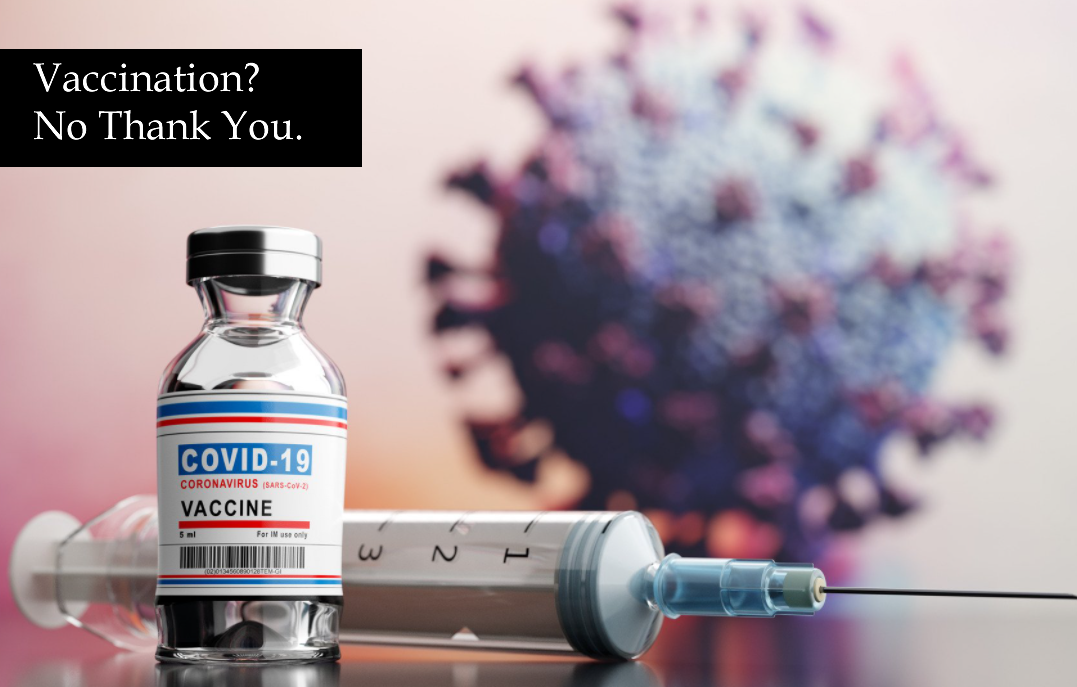 HR has always been exceptionally challenging for healthcare practices. Balancing patients' needs with the needs of your team makes it far too easy to run afoul of federal, state, and local employment regulations.
Unfortunately, the COVID-19 vaccine rollout hasn't simplified matters. Instead, it adds complexity that puts you at high risk for legal claims, whether you require employees to be vaccinated or not.
Can you make COVID-19 vaccination mandatory? Should you make COVID-19 vaccination mandatory? If so, how should you handle employees who refuse? Is termination for vaccine refusal the right choice for your practice?
COVID Vaccination: By the Numbers
There are five critical numbers that you need to know as you make decisions for your practice:
What these numbers tell you is that COVID-19 is deadly, the vaccine is working to reduce fatalities, and there is a very real possibility that one of your team members will refuse to be vaccinated. Can you require your employees to be vaccinated?
Can You Require Your Team to Be Vaccinated?
The short answer to the big question — whether you can require your employees to be vaccinated according to the existing FDA-approved vaccine schedule — is yes, in most cases. There are exceptions for team members with medical conditions that make vaccination unsafe and those who have sincerely held religious beliefs that preclude vaccination.
For example, if your hygienist practices the teachings of Christian Scientists, they may refuse vaccines under Title VII of the Civil Rights Act. Similarly, if your nurse practitioner has had severe allergic reactions to an ingredient in the vaccines, you may need to accommodate their inability to receive vaccinations under the Americans with Disabilities Act (ADA).
Recommended Reading: Can I Ask Employees to Take a COVID Vaccine?
Should You Require Your Team to Be Vaccinated?
There is an important caveat that comes with the COVID-19 vaccine. For the moment, the Food & Drug Administration hasn't approved any of them. The FDA has given them Emergency Use Authorization (EUA), which specifically requires providers to ensure patients understand and have the option to refuse treatment.
So far, experts have generally agreed that employers can require the COVID-19 vaccine, but the conversation around EUA exceptions is just beginning. There is a strong likelihood that employees who experience negative consequences for refusing COVID-19 vaccines will present their cases to courts nationwide. If they succeed, your practice will be at risk if you choose to require COVID-19 vaccination — and more so if you terminate for vaccine refusal.
In other words, requiring COVID-19 vaccinations may cause legal problems down the road. You can protect your practice by strongly encouraging vaccination, but stopping short of making COVID-19 vaccination mandatory.
Recommended Reading: A Team Member in Your Practice Refuses the COVID-19 Vaccine. Now What?
Is Termination for Vaccine Refusal the Right Choice for

Your Practice?
For now, there are no specific regulations that prevent you from terminating employees who refuse the COVID-19 vaccination. Technically, you can choose to separate them from your practice. However, as mentioned, this puts you at high-risk for legal trouble down the road.
Instead, focus on encouraging vaccination by discussing the benefits, addressing questions and concerns, and creating alternative solutions for team members who aren't quite ready for the shot. For example, there may be an option for your bookkeeper or insurance administrator to work from home until it is safe to return to the office.
Of course, that's not practical for employees who provide direct patient care like dental assistants and pharmacy technicians. In those cases, consider an unpaid leave of absence. Perhaps a temporary employee can fill the gap until it is safe for unvaccinated team members to return to work.
Recommended Reading: Lawsuits Over COVID-19 Leave are Expected to Increase Soon
Above all, empathy is a priority. It's a scary time for everyone, so focus on your team's physical and emotional well-being. If you need support with balancing the needs of your employees with the needs of your patients, HR for Health can help. Visit us online to schedule your consultation today.