How to Keep Your Applicant and Employee Data Secure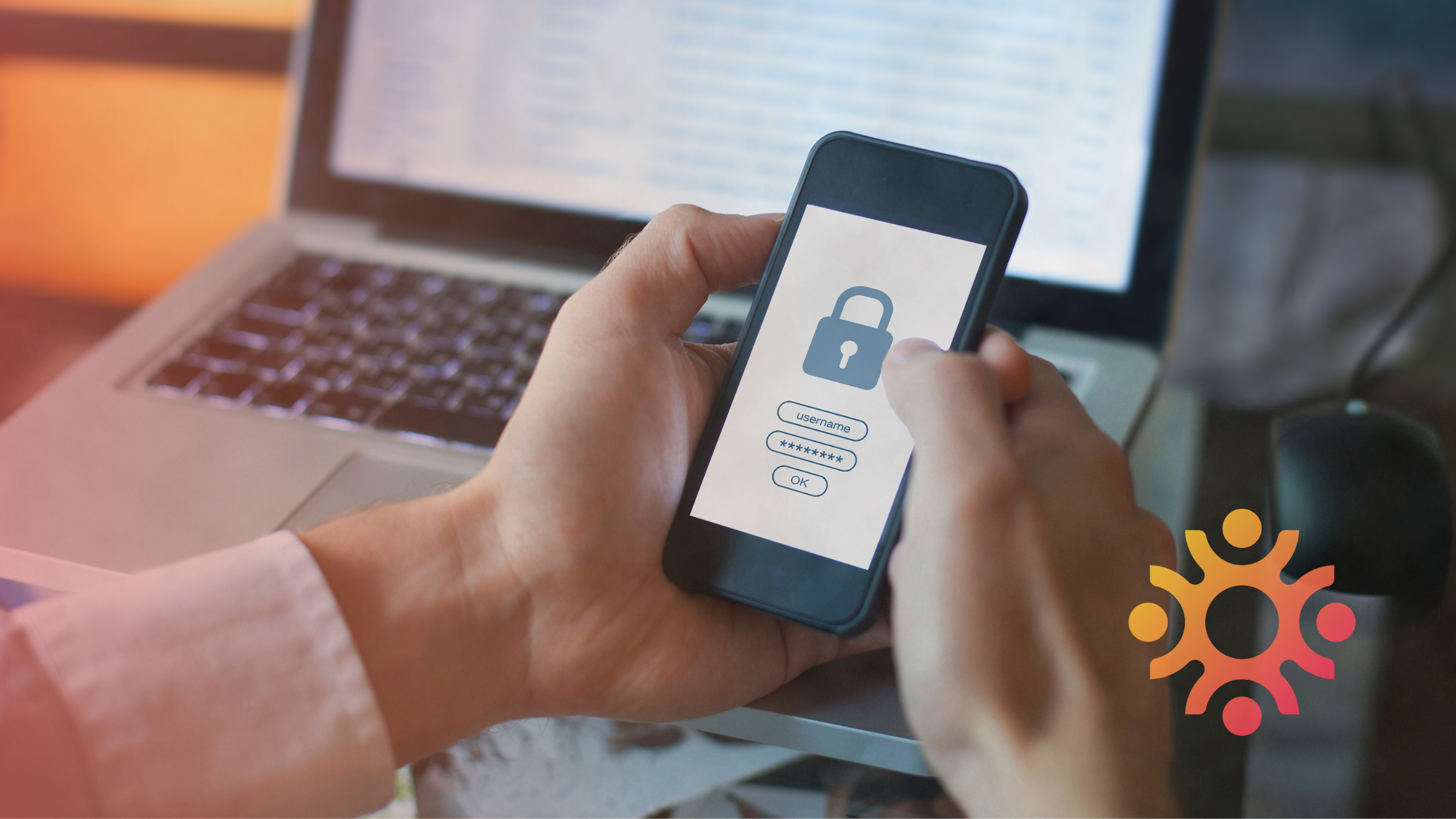 Safeguarding your healthcare data is essential. Your practice's confidential information, including employee salaries and tax details, can be compromised if not handled with utmost care.
Introduction
If you store this information on a local server, such as one in your office or an offsite storage facility, it may be vulnerable to hackers and other malicious people who want to access it. Cloud-based software enables you to comply with the rules while maintaining control over all of your data at once by enabling easy collaboration between departments and employees across multiple locations.
Protecting your data is of the utmost importance
Data security is of the utmost importance. You must protect your company's data at all costs, as a data breach can be costly to both your organization and your customers.
A data breach can result in fines from regulators and loss of business due to customer attrition. Even if you don't experience any financial losses, there will be reputational damage that may be difficult to recover from if not handled correctly.
To ensure your company's data is secure, there are some best practices you can follow. Here are a few tips to consider:
1. Implement strong passwords: Encourage your employees to use unique, complex passwords and to update them regularly. Consider using two-factor authentication for an extra layer of security.
2. Train your employees: Educate your staff on data security best practices and the risks of data breaches. They should know how to identify and report suspicious activity, and understand the importance of protecting sensitive information.
3. Regularly update software: Keep your software up to date with the latest security patches and updates. This includes operating systems, antivirus software, firewalls, and any other tools you use to protect your data.
4. Perform regular audits: Conduct regular audits of your systems to identify any vulnerabilities or potential security risks. This can help you address issues before they become a problem.
By following these tips, you can help protect your company's data and minimize the risk of a data breach. Remember, data security is an ongoing process and requires constant attention and vigilance.
Cloud-based software enables you to comply with the rules
The federal government has implemented a number of regulations that require organizations to keep sensitive data secure, including HIPAA (Health Insurance Portability and Accountability Act), Sarbanes-Oxley, PCI DSS (Payment Card Industry Data Security Standard), FISMA (Federal Information Security Management Act) and more. Compliance with these regulations can be complex and costly for small businesses or nonprofits that do not have dedicated IT teams.
Cloud-based HR software offers an easy way for companies to meet their data security requirements by providing tools that are preconfigured with industry standards such as AES 256 encryption technology and two-factor authentication systems. Cloud-based HR software also gives employers flexibility when accessing information from anywhere at any time--so long as you have an internet connection!
Recommended Reading 📘
Storing Confidential Information
Cloud-based software applications are more secure than other options for storing data storage. They can be accessed from anywhere, and because they're not stored on a local device, they're less likely to be stolen or damaged. If you use cloud-based software applications for applicant tracking systems or employee management solutions, your company will have access to its records no matter where its employees go in the world.
You can store confidential information such as W-4s, FMLA forms, and employment contracts in the cloud securely.
The best way to keep your applicant and employee data secure is by using a third-party vendor like Google Drive or Dropbox. The reason why this method is so effective is that it allows you to upload files without having access to them yourself. This means that if someone hacks into your account, they will not be able to access any sensitive information because it's already been encrypted by the software company before being stored on their servers
We Have You Covered
With us, all of your documents will be uploaded to our cloud-based software. Not only are they secure, but they're also organized through our dashboard. Other third-party vendors do not automatically organize your employee files, remind you of what is missing, or track which documents have yet to be signed.
By choosing to host your documents with our software, you are guaranteed to be protected against claims of data breaches, and missing information, and have time-stamped records of all paperwork. It's a much easier way to track continued education, mandated training, and onboarding documents. You will also have all of this information in one place, rather than utilizing multiple platforms to manage your employee files.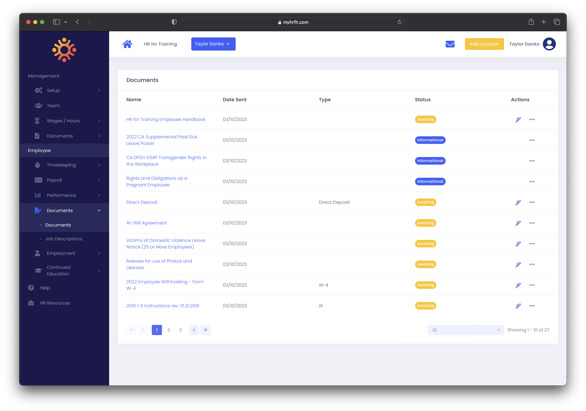 Protect Your Practice, Patients, and Staff with HR for Health
Our software offers several benefits that simplify your document management process. Here are some additional points to consider:
• Our software provides secure storage for all of your important documents, ensuring that sensitive information is protected against unauthorized access.
• You can easily track the progress of your employees' training and onboarding documents without the need for manual updates or reminders.
• The time-stamped records that our software generates can be used to verify document authenticity and compliance with regulatory requirements.
• Our software also allows you to customize access levels for different users, ensuring that only authorized personnel can access sensitive information.
• With all of your employee files in one place, you can save time and avoid the hassle of searching through multiple platforms to find the information you need.
By choosing our software, you can enjoy streamlined document management that saves you time, reduces your risk of data breaches, and ensures compliance with important regulations.
Don't leave your practice vulnerable and at risk. With HR for Health, compliance is a no-brainer thanks to our helpful to-do lists, automated alerts, and simple e-signature feature. You'll have peace of mind from day one knowing that your practice is fully protected.
How HR for Health Can Help
Ready to get started with HR for Health? Contact us today to set up a fifteen-minute consultation and learn more about how HR for Health can help your practice grow and protect you from various HR challenges.