How to Handle Vaccination Requirements with Dental, Optometry, Veterinary and Medical Employees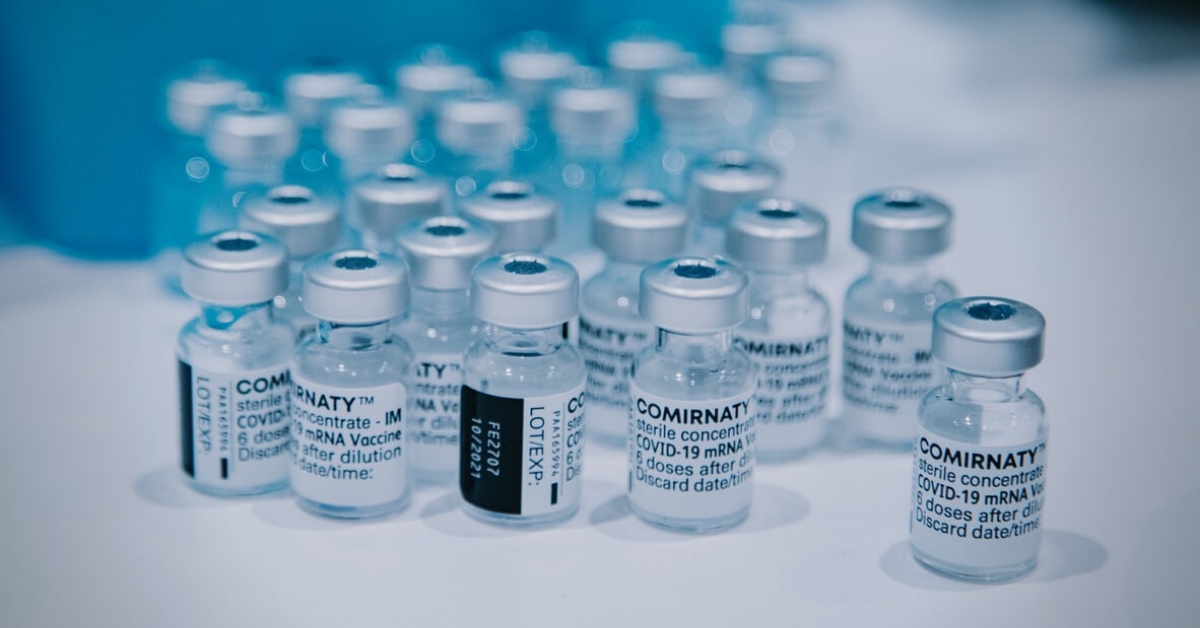 The Pfizer-BioNTech COVID-19 vaccine received full FDA approval on August 23, 2021. It now takes on a brand name that's sure to give your mouth a workout: Comirnaty. This approval is significant news for all practices.
With vaccination mandates becoming common policies for businesses, having an FDA-approved vaccine from major medical companies may make getting vaccinated more common. In fact, several large corporations like Ascension Health, CVS, and Walgreens already announced plans to require vaccination for employees to work in physical offices and/or require regular COVID testing. Additionally, the new mandate announced by President Biden impacts the vaccination requirements for employers with more than 100 employees and practices that receive funding from Medicare and Medicaid.
As your practice moves into creating its vaccination policies, remember to consider the HR risks involved. Cross an informational line with an employee, and you could be violating state or federal laws. In addition, if your practice has policies that vary depending on COVID-19 vaccine status, you have to take into account employee safety and privacy. The good news is that asking employees about their vaccine status isn't complicated — if you know how to ask.
Keep the Information Request Simple
If your practice decides to ask employees about vaccine status as part of its policy, be careful to avoid asking for additional information beyond the vaccination status. You don't want employees to divulge medical information about their disability, as this could violate employee protections under the Americans with Disabilities Act (ADA) and HIPAA. However, asking for proof of a COVID-19 vaccination is not, by itself, enough to violate these two provisions.
According to the U.S. Equal Employment Opportunity Commission (EEOC), employees may decline to confirm their COVID-19 vaccine status for non-disability-related reasons. This means that you can request documentation of an employee's vaccine status without violating ADA rules. You just can't ask follow-up questions about their decision.
For example, an employee could mention that they have a disability that prevents them from getting the vaccine. This information is protected. If an employee voluntarily shares protected information that points to a potential accommodation, we suggest immediately changing the course of the conversation to the accommodation process, providing the employee with the proper form and instructions to complete that process. Because conversations can enter into sticky territory, It's better to ask for the least amount of personal, or medical, information as possible.
Understand (and Potentially Accept) Some Accommodation Requests
Some employees eligible for a COVID-19 vaccination may decide that they don't want one and would rather work elsewhere. You might also have employees who are unhappy about the policy, and have no qualms being vocal about it. Likewise, some employees prefer to work for practices that have an operational COVID-19 plan in place. They'll likely see vaccination policies as a feature that keeps them in — or attracts them back to — the workforce. Your practice will need to decide on the impact of enforcing such a policy and evaluate the pros and cons.
Aside from people who refuse to get vaccinated, some employees with disabilities, pre-existing conditions, and strict religious objections cannot get vaccinated. Your leadership and HR team will need to consider what to do with these employees. Do you require weekly testing? Do they have job duties that they can complete from home? Do state/local laws dictate any requirements? You'll want to consider these employees, too, before making any formal policy decisions.
If you have questions about the accommodations other practices have used in their vaccination policies, speak with an HR professional for guidance.
Keep All Employee Vaccine Status Data Confidential
As with other types of employee information, you need to protect the confidentiality of an employee's vaccine status. There should be limits on what information you collect and who can access it. Only those who need to access the data should be able to see it. Vaccine records are considered medical information and regulatory requirements dictate that all medical records must be stored separately in each employees' file and also separate from all other personnel files.
Start With an Employee Vaccine Policy Template
The best way to start your practice's vaccine policy is to use a vaccine policy template. This can give you a good idea of what information to include and what to leave off. HR for Health offers vaccine policy templates and vaccine declination forms.
Recommended Downloads 📩 Our current federal and state-specific forms include:
Fe

deral COVID-19 Vaccine Policy Template

California COVID-19 Vaccine Policy Template

Washington State COVID-19 Vaccine Policy Template

Denver COVID-19 Vaccine Policy Template
Update the Vaccine Policy Often
The COVID-19 pandemic is ongoing. That means your practice's vaccination policy will need to evolve according to the latest recommendations and guidance. You should plan to update this set of policies often to ensure it matches your office's current standards. As you make changes, use a clearly visible date on each addition to help everyone comprehend and use the latest form. You can make this policy an addendum to your existing handbook that you keep with your OSHA materials. This way, you won't have to pay to print and distribute your handbook very often.
The COVID-19 pandemic, vaccine availability, and the concept of vaccine mandates represent significant challenges and changes for HR departments across healthcare. There needs to be a balance between safety, confidentiality, and privacy in a way that doesn't violate any laws — and doesn't put your practice in danger.
Trying to accomplish this on your own can be tough (and risky), but HR for Health can help. Schedule an HR consultation with a member of our team if you have any questions about your practice's policy for COVID-19 vaccination and declination.