Holiday Party Checklist for Your Healthcare or Medical Practice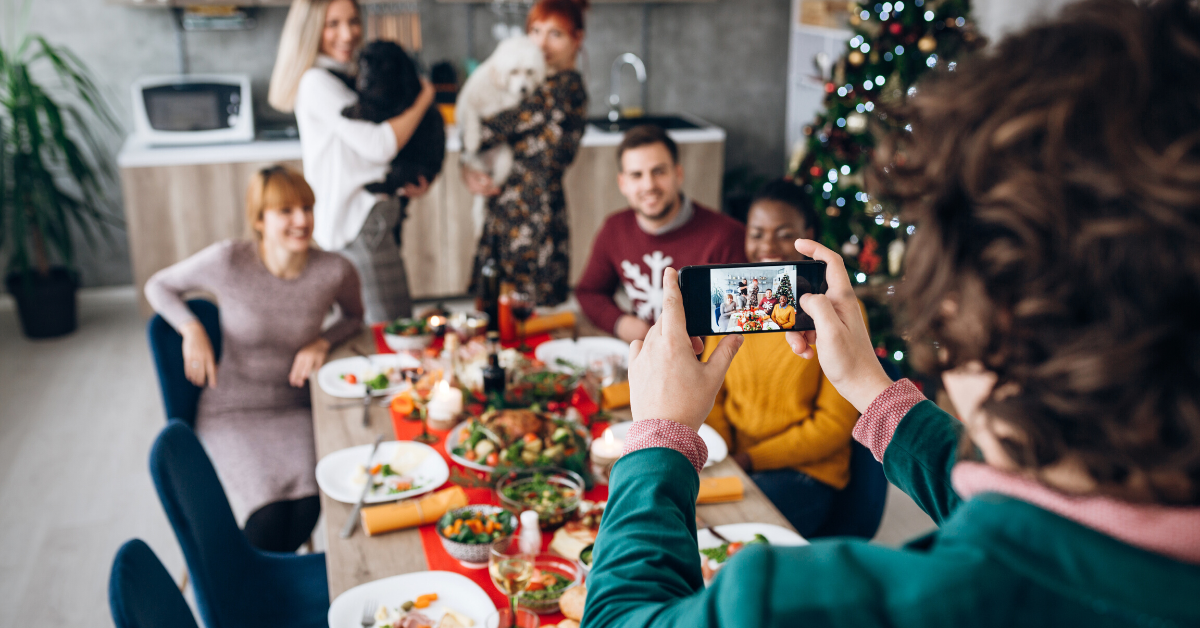 UPDATED 11/1/22
There is no question about it: The holidays can be a fantastic time for you and your team, giving you all a chance to relax, unwind, and spend some time out of the practice.
Of course, holidays are also a great time for socializing, reconnecting with old friends, and making new connections with people who you work with. A holiday gathering can be perfect for this.
However, there are also potential pitfalls with holiday gatherings, including inappropriate behavior or harassment. Thankfully, there are ways to hold a holiday gathering at work, and the below holiday checklist can help you figure out the right way to do just that.
Recommended Reading
2023 Paid Holidays: What You Need to Know for your Dental, Optometry, or Medical Practice
Checklist Items
🕵🏼 Conduct an informal survey of your employees, asking what sort of event they'd like, what sort of food and drink they want, and what timeframe works best for them.
🕖 Pick the date, location, and time.
📮 Send out the invite, and send it out as early as possible.
🍾 Consider whether or not you will have alcohol present.
📋 Look into EPLI insurance and if that is appropriate for your practice.
💬 Communicate expectations for holiday festivities with your team.
🍝 Decide on the meal arrangements.
😷 After you have decided on all the party/gathering details, you and your team should set up a plan for addressing all regulatory requirements that must be adhered to.
👨🏼‍💼 Should there be any injuries during the event, connect with your workers' comp provider proactively. This will enable you to explain the situation and they can advise on the filing of a claim. Whether or not this is necessary will ultimately fall to the type of injury and the specifics of any policy that you may have.
Recommended Resource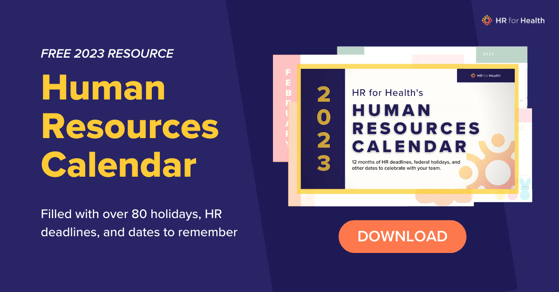 Additional Considerations
The above checklist offers a step-by-step guide as to how to set up a holiday gathering. However, there are some extra considerations for each step to keep in mind.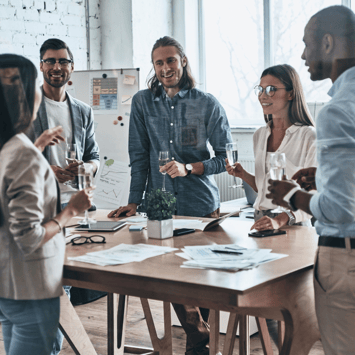 Date, Location, and Time
• Will family members be included? If so, you should alter the date, time, and location accordingly, making sure to keep it family-friendly. A restaurant may be appropriate, but if you have staff with young kids, you should consider having some sort of child-friendly entertainment, as well as supervision for the kids during that time.
• Consider religious holidays.
Send Out the Invite
• Remember to say - on the invite - that attendance is optional and that the entire event is voluntary.
• Be clear on the invite about what festivities there will be and if employees should be prepared to participate in any games, bring a gift, participate in a Secret Santa, or more.
Alcohol
• If you decide to have alcohol at the event, designate a member of the leadership team to monitor alcohol intake, and ensure all employees get home safely without driving under the influence.
• If you have minor members of your team present, or members who are not yet old enough to drink, make sure to monitor the bar area and confirm that any venue has procedures to prevent the minors from getting access to alcohol.
ELPI Insurance
• ELPI insurance is Employee Practices Liability Insurance. It protects practices from claims that their legal rights have been violated. These rights can include things like sexual harassment, discrimination, or more. In some instances, ELPI could potentially protect your practice from claims filed against you based on actions that took place at a social event, such as a holiday party.
• If you are unsure about whether or not your practice needs ELPI insurance, consider contacting a legal or HR professional who understands these issues.
Communicate Expectations
• Depending on the size of your practice, and based on a history of prior incidents, this may come in numerous forms, including an email or a team meeting.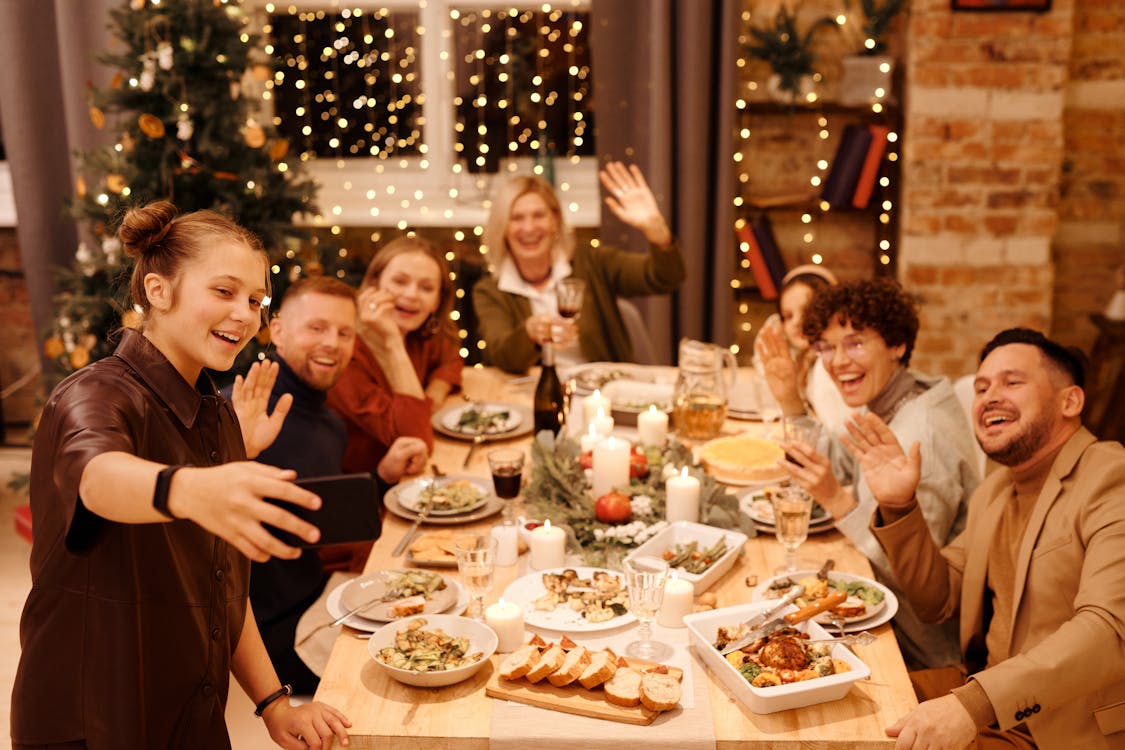 • Give a refresher on employee conduct, which would include prohibitions against harassment, discrimination, driving intoxicated, and any other behavior that could violate already existing employee policies.
• Have a separate conversation with your team leaders or anyone in a supervisory position, making sure that they understand that they should be modeling appropriate behavior and should be on the lookout for any potential problematic behaviors.
• You can always refer to your employee handbook, which should be regularly updated, for any questions on employee expectations.
Meal Arrangements
• This could involve buffet-style, sit-down lunch or dinner, appetizers only, or another choice more appropriate to you and your practice.
• When deciding food, make sure to consider dietary restrictions. Furthermore, make sure to review CDC guidance for food safety protocols.
Regulatory or Health Requirements
• This includes adhering to any necessary CDC guidance, headcount limitations at restaurants, or anything else that is specific to your area of practice.
• Make sure to have in place a backup plan for situations where employees may have had too much to drink and/or they are intoxicated. This can involve using Uber/Lyft, having designated drivers, or making sure you know how to get in touch with a cab company to drive home any intoxicated workers.
Recommended Reading
Guide to Holiday Pay Laws for Dentists, Optometrists, & Veterinarians
To Cap it Off
There is no question that a holiday party can be fun and an excellent chance for you and your employees to bond out of the office. However, there are still clear steps and policies that need to be adhered to, and your job, as a supervisor, is to clearly communicate these policies to your employees in a clear, concise, and proactive manner. Doing so can prevent any potential problems from arising, and this holiday checklist can absolutely help make sure that you hold the most enjoyable and safest holiday party possible.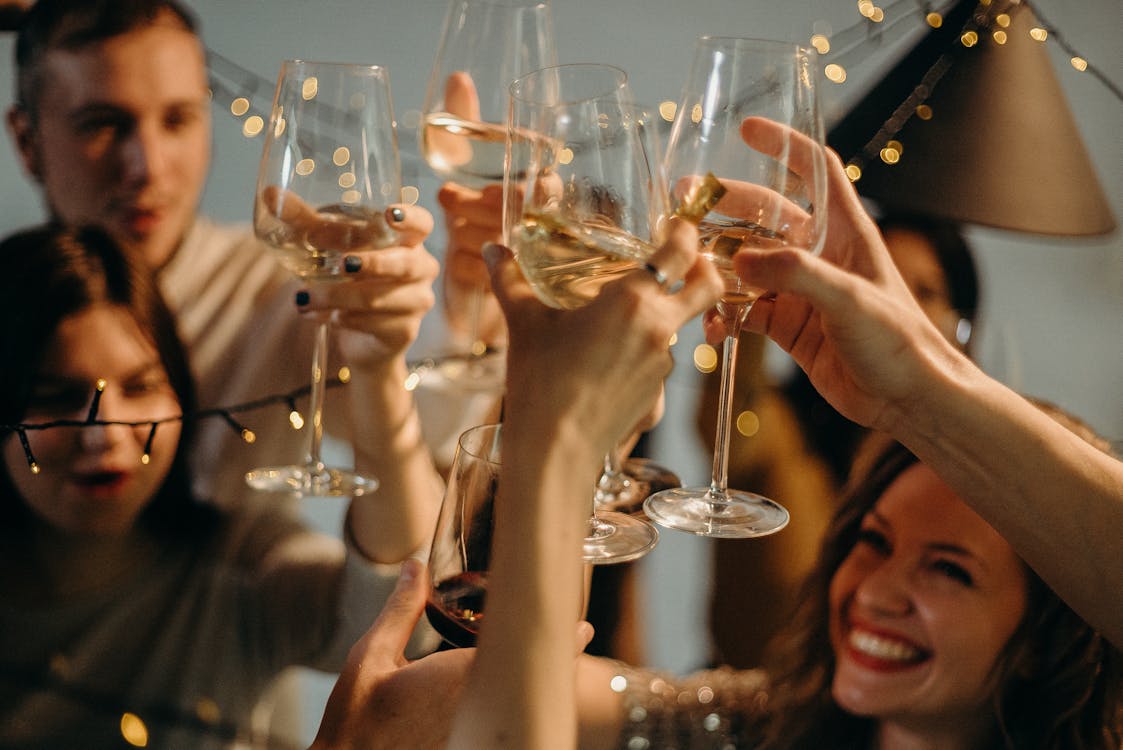 More to the point, you can head off many of these problems by ensuring that you have a robust and carefully designed HR policy. If you want more information on the best way to create HR policies for your practice, connect today with HR for Health, and let us help you protect yourself, your office, and the rest of your team.
About HR for Health
HR for Health is an all-in-one HR software solution dedicated to helping the dental, optometry, and veterinary industries. Our human resources platform features all the tools practice owners need to manage payroll, timekeeping, 401(k), and more with total integration and ease.
Whether you're looking for HR support for a small business or you're a large group dental practice, HR for Health has the solution to fit your practice and budget. Reach out to a HR for Health account representative to learn more, today.