Dental Practice Marketing: What You Need To Know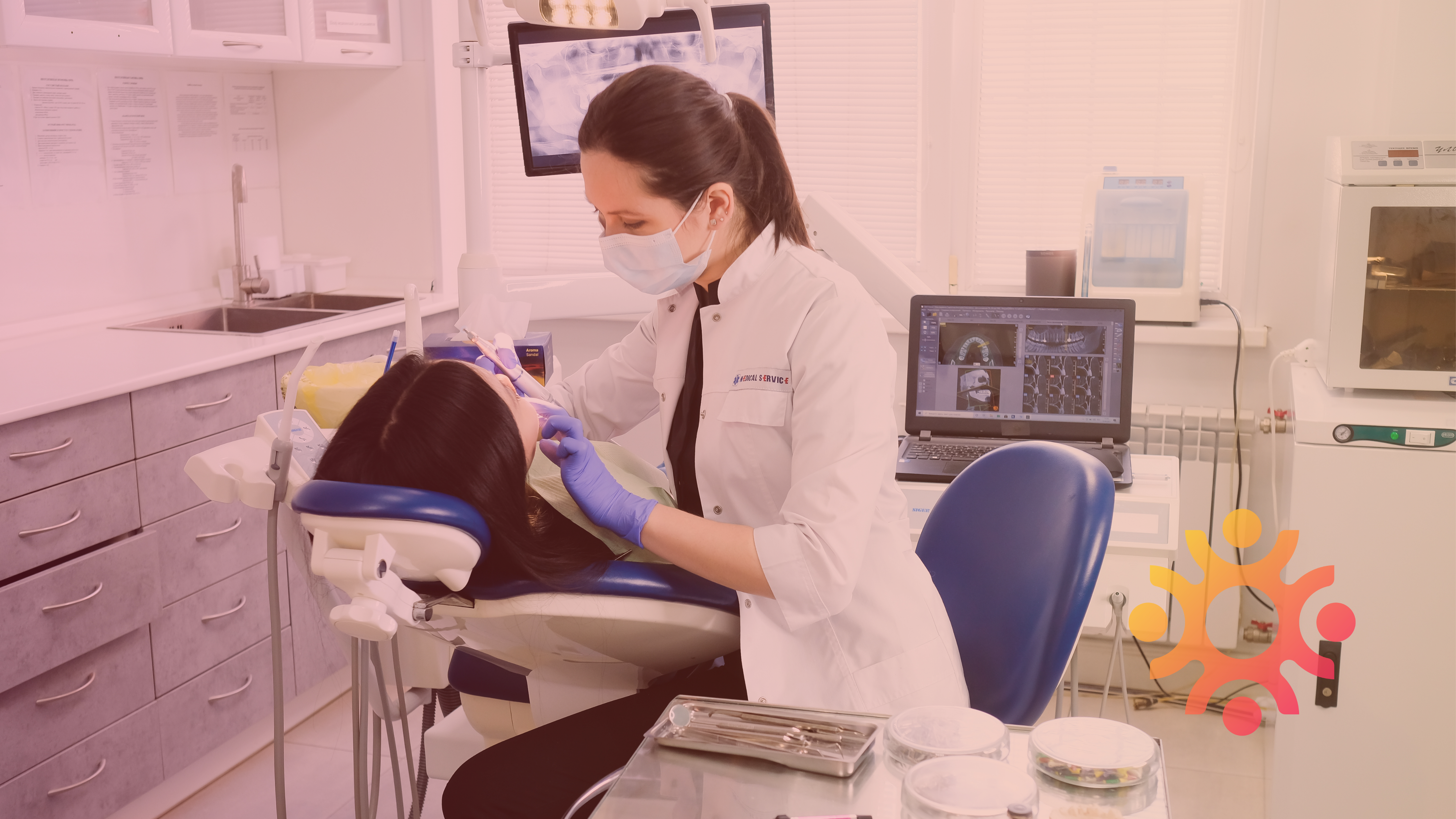 In today's digitally-driven world, dentistry is no exception to the need for effective marketing. Dental practice marketing promotes services and connecting with potential patients, builds trust, and sets your practice apart from the competition. With the plethora of dental clinics available, standing out in the crowded marketplace is crucial. The right marketing strategy can be the differentiator between a thriving dental practice and one that merely treads water. What do you need to know about dental practice marketing?
Why Is Dental Practice Marketing Important?
In an era where consumers research online before making decisions, dental marketing plays a pivotal role in patient acquisition. It helps dental practices establish a robust online presence, attract new patients, and foster loyalty among existing ones. Furthermore, dentist marketing strategies enable practices to communicate their unique selling points, showcasing their expertise and specialized services.
Effective marketing for dentists is also about engagement. It's not just about visibility; it's about building a relationship with potential and current patients. By crafting tailored dental marketing strategies, practices can resonate more profoundly with their target audience, leading to increased trust and business growth.
Guidelines: Forms of Dental Practice Marketing
When it comes to dental practice marketing, multiple avenues can be explored to reach potential patients. A few of the most popular strategies include:
Digital Marketing for Dentists: In today's digital age, an online presence is essential. Dental digital marketing strategies like SEO, PPC, and social media can drive traffic to your website, increase awareness, and position your practice as an industry leader.
Dental Advertising: This includes both online and offline methods. From Google Ads to billboards, targeted dental advertising can capture the attention of potential patients and keep you top of mind.
Content Marketing: Sharing valuable content like dental hygiene tips or explaining procedures can establish your practice as a knowledge hub. It not only educates but also builds trust with patients.
Email Marketing: Sending newsletters or updates to patients keeps them informed about your services. It's an excellent avenue for promoting special offers or sharing dental marketing ideas.
Referral Programs: Encouraging your existing patients to refer friends and family can be a potent form of marketing. It capitalizes on the trust you've already built.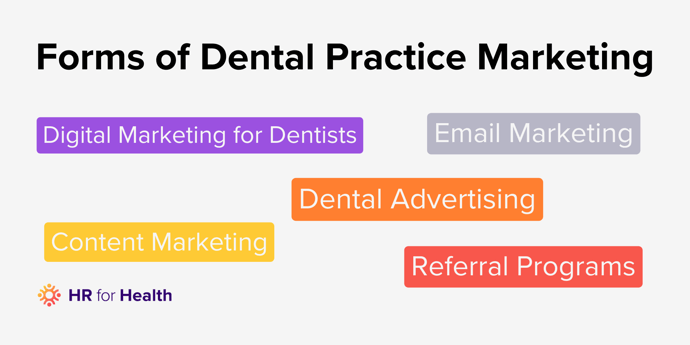 Understanding your audience, setting clear objectives, and continuously measuring results are crucial. Every dental practice is unique, and its marketing strategies should reflect its distinctiveness and values.
Tips for Dental Practice Marketing Success
Achieving marketing success requires a strategic approach, creativity, and persistence. A few key tips to follow include:
Utilize Social Media: Social platforms are a great way to engage with patients. Sharing behind-the-scenes looks, patient testimonials, or dental office marketing ideas can boost engagement and trust.
Optimize Your Website: Ensure your website is user-friendly, contains relevant keywords, and showcases your services. A well-optimized site is pivotal for online marketing for dentists.
Offer Promotions: Occasional promotions or special offers can attract new patients. Promoting them effectively can yield a significant return on investment.
Engage in Local Events: Participating in community events or hosting dental camps can position your practice as a community-centric entity.
Gather Reviews and Testimonials: Positive reviews can significantly impact your practice's reputation. Encourage satisfied patients to leave reviews on platforms like Google and Yelp.
Consistency is key. Regularly evaluate your strategies, stay updated with the latest dental marketing trends, and don't be afraid to innovate. Remember, the best dental marketing techniques resonate authentically with your target audience.
How To Get Your Employees Involved
Employee involvement can significantly amplify your dental marketing efforts. When your team is engaged and passionate about promoting the practice, it brings authenticity and enthusiasm to your marketing campaigns. Encouraging them to share content on their personal social media platforms can expand your reach, tapping into their networks.
In addition, training sessions can be conducted to equip them with the right knowledge and tools. Whether understanding the intricacies of dentistry marketing or simply sharing their positive experiences, the results can be astounding when employees become brand ambassadors.
How HR for Health Can Help You With Dental Practice Marketing
When discussing dental marketing strategies, it is easy to overlook the role of streamlined operations and efficient management. HR for Health offers solutions that can save significant time for managers, allowing them to focus on effective dental practice marketing. From company policies to e-signatures, the software ensures seamless operations.
By reducing administrative burdens, HR for Health gives dental practices the freedom and time to innovate, strategize, and implement effective dental internet marketing techniques. Remember, in the realm of dentist digital marketing, time saved is money earned.
Maximize Your Dental Practice Marketing With HR for Health
Dental practice marketing is an intricate blend of strategy, creativity, and execution. It's about understanding your patients, showcasing your unique strengths, and continuously evolving with the market trends.
With tools like HR for Health, you can ensure that your operations are streamlined, giving you the freedom to focus on crafting the perfect marketing strategy. As you embark on your marketing journey, remember that the right tools and approach can make all the difference. Reach out to us today to learn more about how we can help you!