COVID-19 Masks & Vaccines Updates for your Dental, Optometry, or Medical Practice
Just as it started to look like every business was hanging up their masks, you were probably wondering if you should be following suit! Unfortunately, it's not that simple for healthcare professionals, such as dentists, optometrists, and veterinarians, who must be physically close to patients.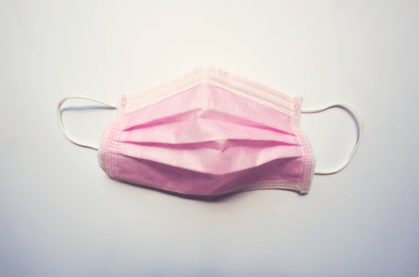 Due to changing pandemic-related factors, the list of businesses subject to masking requirements and vaccine mandates is growing. With the recent announcement from President Joe Biden regarding a vaccine mandate at the federal level, this trend is expected to increase.
These days, implementing COVID best practices is a moving target, and the last thing your practice needs is a pandemic HR fiasco. Here are the latest considerations your practice needs to know:
Stay on Top of Things
Healthcare practices and teams continue to be at risk from COVID. Your top priority should be to remain vigilant. Maintain sanitization best practices and other precautions that have helped keep your practice safe and clean.
When bringing employees back from remote work, keep in mind that workstations should be at least six feet apart. Consider offering some employees the option of remaining at home if they aren't patient facing or alternating in-person days if your office space won't allow this distance.
What are the Rules?
Before setting policies, you should always start by looking at your local government before setting policies.. For up-to-date information, you can refer to this tracking site. However, the situation could change as variants (such as the recent Delta and Theta variants) spread and outbreaks occur. A Google alert might not be enough to keep you posted on local policy changes. Work with HR for Health to ensure you stay compliant and risk-minimal.
Some American cities have issued requirements that differ from their state's requirements during the pandemic. At this point, most are following the state and federal guidelines. The best way to find out is to call your local government or visit their website.
If you have a healthcare practice, your decision may be more straightforward. Many states still require or strongly suggest that all individuals in medical settings continue to wear masks. We can help you navigate changing, obscure, and inconsistent regulations.
OSHA's Latest
On June 10, 2021, OSHA released recommendations for workplace COVID safety. Some states have additional requirements. Many healthcare providers fall under the requirements of the OSHA COVID-19 Emergency Temporary Standards. As always, employers are legally responsible for providing a safe and healthy workplace for their team.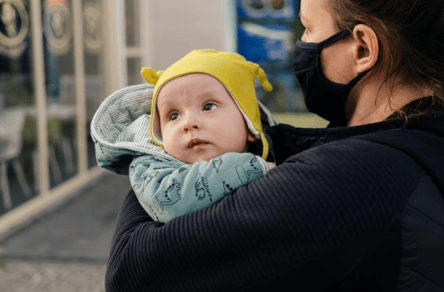 With the rules issued by Biden, health care professionals subject to the vaccine mandate will have an effective date of compliance issued by the Centers for Medicare & Medicaid Services (CMS). The CMS is developing an interim rule to be issued in October 2021 and include the effective date.
OSHA also recommends that businesses take strong precautions around individuals who aren't vaccinated. This includes continued mask-wearing and physical distancing. Employees who are parents — or live with high-risk unvaccinated individuals — should consider continuing to wear masks and maintaining physical distance. That's because it's still possible for a vaccinated person to pass the virus to an unvaccinated one.
Some states have their own health departments, who might have additional recommendations. Check on your state's Department of Health page to find out for sure.
Employee Vaccination Status
Many states and municipalities have mandated vaccines for healthcare workers. When you're not subject to a mandate, your mask policy should depend heavily on how much of your team is vaccinated. If you're wondering if you can require your employees to receive the vaccination, we can help.
Recommended Reading 📃 Check out our article on the topic of vaccinations.
If you want your employees to get vaccinated, be sure to put a vaccination policy in place (in writing) and apply that policy consistently. You could also consider offering incentives, such as time off for vaccinations, if you prefer to encourage but not mandate vaccinations,..
Keep in mind that not everyone is. able to receive the vaccine. If Employees who have medical or religious reasons may be entitled to reasonable accommodations to protect them from the virus under the ADA.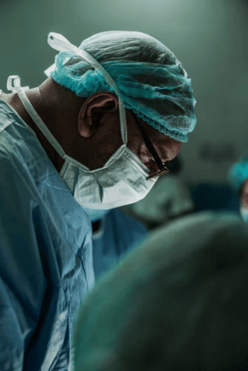 You're in Charge
Your city or state might not require masks and/or vaccination, but it's up to you to set the standard for your practice. Besides the state of your location and the transmission rate, you also need to consider patient sentiments, employee sentiments, and the number of immunocompromised individuals that you work with. If you work with immunocompromised individuals, requiring masks isn't just a no-brainer - it's a measure of human empathy. Make sure that your masking and vaccination policies are clearly communicated in writing, and that your team is empowered to (kindly and respectfully) enforce them.
Stay Responsive
COVID restrictions will continue to fluctuate, and your practice needs to stay flexible. If an employee or patient reports COVID symptoms or a positive test, refer to our flowchart guide. You've made it this far while keeping your employees safe and reducing risk to your patients and your practice. In time, COVID precautions will be something to reminisce on. Until then, let HR for Health help you keep your office safe.