FREE DOWNLOAD
75 Best Interview Questions to Ask Potential Employees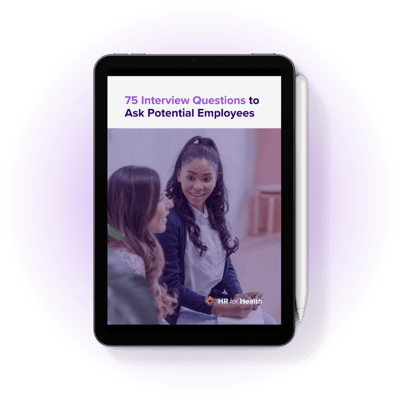 What's Inside
Learn how to ask tough questions and upgrade your interview process.
Organized by competency, this list of 75 interview questions will help you determine whether or not a potential employee will add value to your practice, mesh with your team, and help improve your business' bottom line.
By asking these interview questions, you'll learn a potential employee's:
Decision-making abilities

Time management skills

Collaboration styles

Communication strategies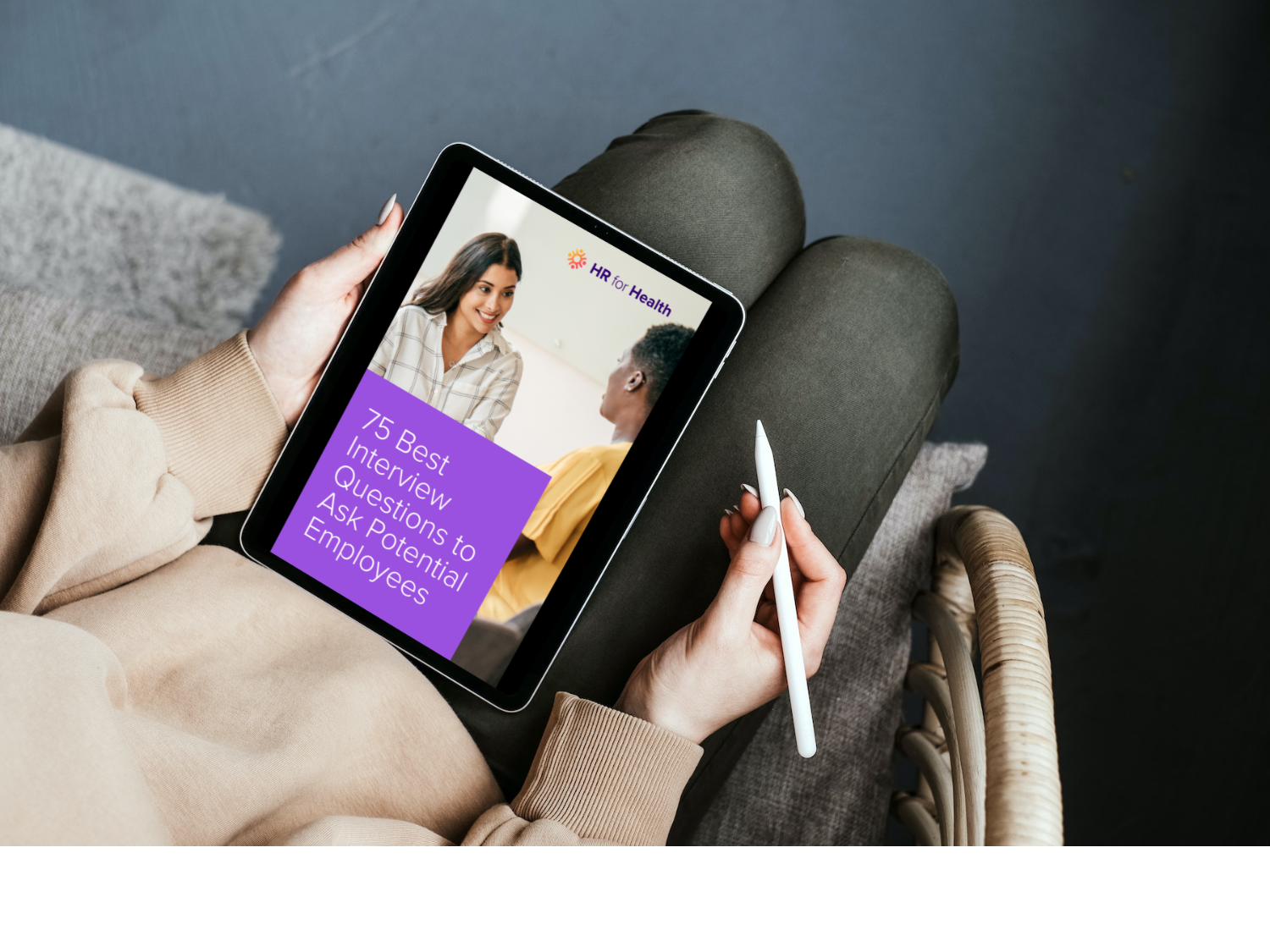 Why you should come prepared to interviews:
Build rapport: Asking well-prepared questions helps build rapport with the interviewee. It demonstrates that you have taken time to research and understand their background, experiences, and the role they are applying for.

Gain valuable insights: Thoughtful questions can help you dive deeper into an interviewee's skills, qualifications, and experiences. You can uncover valuable insights to help determine their fitness for the role and your organization.

Establish professionalism: Preparedness demonstrates professionalism and respect for the interviewee. It conveys that you are thorough and organized, which reflects positively on your organization.

Encourage open communication: Asking strategic questions can help the conversation flow more naturally. Open communication allows the interviewee to feel more comfortable, which may encourage them to provide more authentic and insightful responses.

Evaluate fit: Well-crafted questions can help uncover if the candidate is a good fit for the company culture, team dynamics, and work environment.

Provide context: Specific questions give the interviewee a better understanding of the role and its expectations. It's important to present a clear picture of the job to the candidate.

Compare candidates: The more consistent the questions are for each interview, the easier it is to make comparisons between candidates. This way, you can more effectively evaluate each candidate based on similar criteria.
Remember, the interview process should be a two-way street where both the interviewer and interviewee have the opportunity to learn about each other and determine if the role is the right fit for both parties. By coming prepared with well-thought-out questions, you are fostering a more in-depth, engaging, and informative interview experience.