THERE HAVE BEEN HOW MANY NEW LAWS IN 2023?!
2023 Mid-Year HR Law Updates You Need to Know
Are you worried about keeping up with those pesky 2023 HR law updates? You can breathe a sigh of relief – our upcoming webinar is the perfect solution!
Save your spot today and join us for this informative and friendly session discussing the latest mid-year law updates.

Together, we'll cover the essentials for your dental or medical practice – from handbook updates to job descriptions and new hire documents.
Register to view the recording.
New Hire Onboarding
Simplified onboarding process with electronic signatures

Automatic updates for state and federal forms

Customizable new hire checklist with optional documents



Employee NHC
Review and manage completed documents at the employee level
Job Descriptions
Assign industry-specific job descriptions to employees

Employees can review and confirm their job description within the platform
Documents
Management document vault for secure storage and organization

Permissions feature to control access to sensitive documents



Separation Documents
Access to necessary separation documents for employee terminations or resignations
Did You Know Segment
Notes feature for documenting conversations and interactions
Join us in this webinar to learn how HR for Health can help you improve your records retention process, save time, and focus on what matters most - your patients. Register now!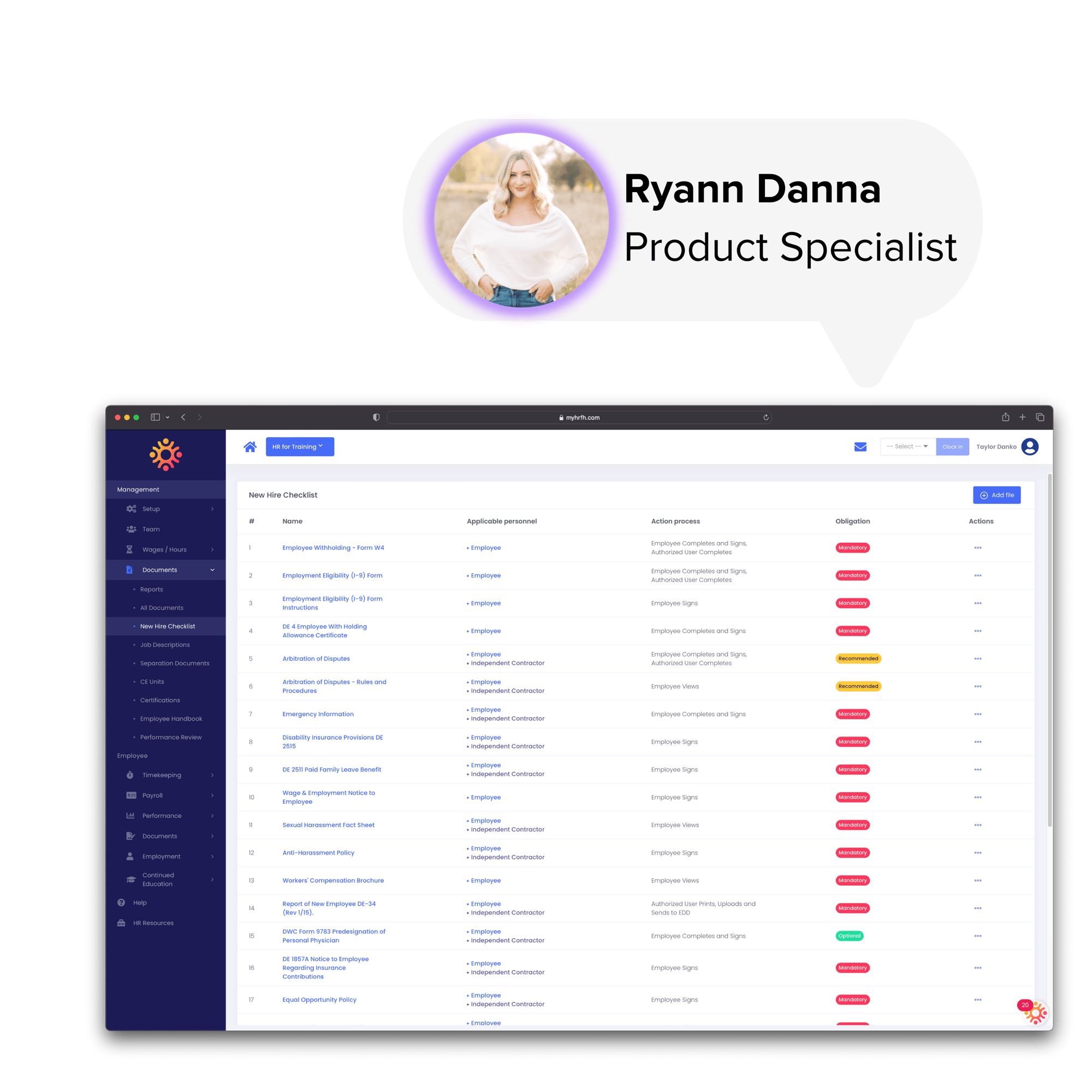 Here's a Sneak Peek of What We'll Cover
Handbook Updates
HRFH Clients: Take some time to complete the handbook questionnaire in the software. We'll ensure your handbook stays compliant with the newest updates.

Not a client (yet!): Put updating your handbook on top of your to-do list for HR compliance, and attend our webinar to get valuable insights.



Time Off Tracking
HRFH Clients: Use the time off tracking feature in your HRFH account – and never worry about calculating time off balances manually again!

Not a client: No worries – we'll share tips on how to document employee time off by type and track their balances efficiently.



Job Descriptions
HRFH Clients: Relax knowing that employees are automatically assigned a job description upon registering. No action needed!
Not a client: Learn how to create effective job descriptions and use them in your job postings with wage ranges, ensuring compliance with the latest regulations.

New Hire Documents
HRFH Clients: Enjoy the benefit of automatically generated and sent new hire documents for registered employees.

Not a client: Discover how to be compliant with an average of 12-15 documents per state required for new hires. Get insights into your responsibilities and best practices.



So why wait? Don't miss out on this essential webinar, designed for busy healthcare practice owners like you, to catch up on the latest HR regulations and make sure your practice is in tip-top shape.
Reserve your spot today and soon you'll never worry about HR again!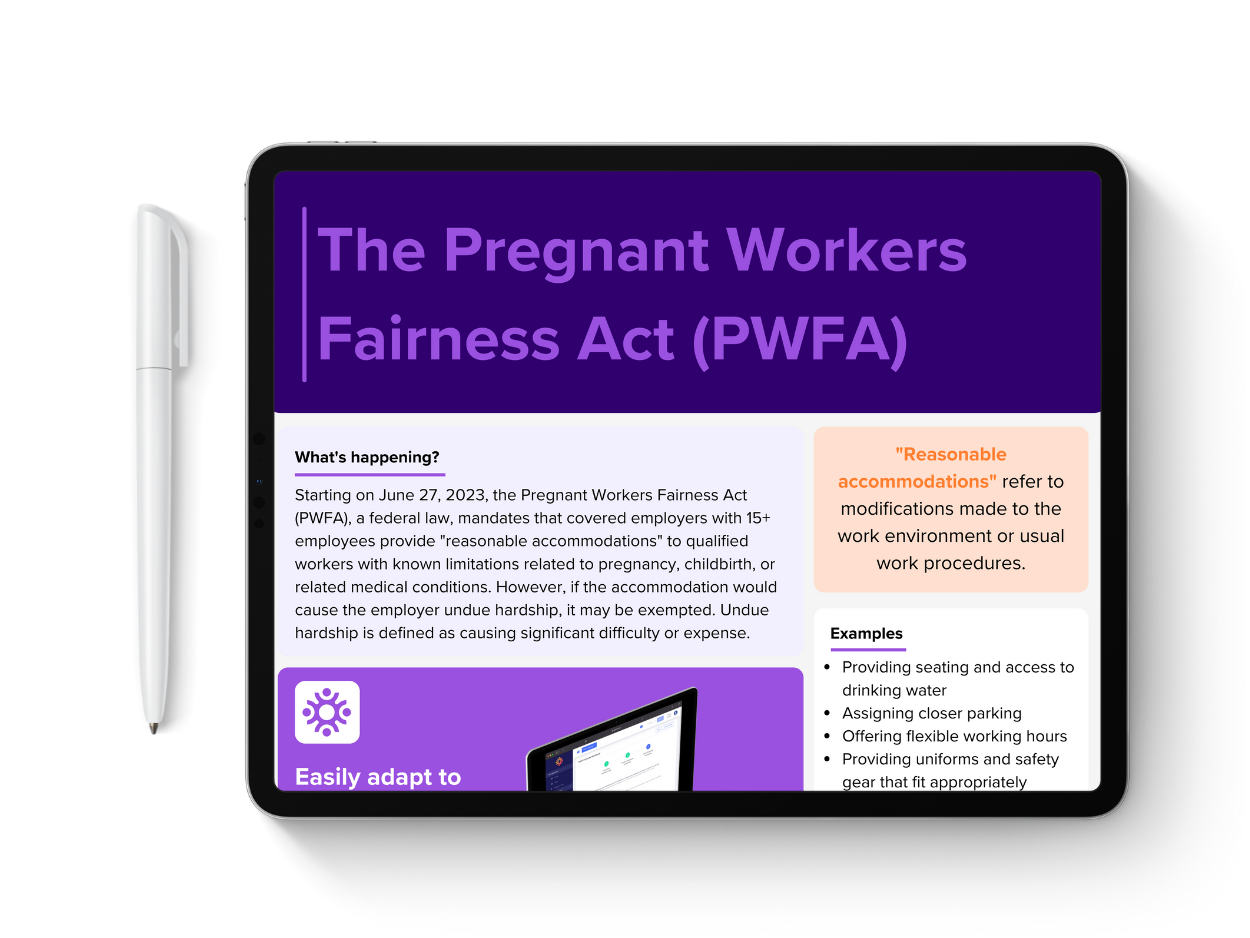 Founding Attorney, Dental Medical Counsel, PC